Shieldfolio
Stonebook - Reward coupon
Have you backed up your Crypto Seed Phrase yet? Lost track of Bitcoin Paper Wallets?
If this is you, then don't worry, there's a safer solution now. Introducing The Shieldfolio Stonebook ™, a 100% Offline Notebook that allows you to back up your Crypto and NFT assets on durable water and tear-resistant pages.

With the Stonebook crypto notebook, you will never have to worry about losing track of your crypto private keys, seed phrases, mnemonic phrases, or Hardware wallet recovery phrases ever again! The durable and lightweight Stonebook also means no more expensive and cumbersome crypto Metal wallets. Just throw the seed phrase storage notebook in your fireproof safe and never worry about losing your Cryptocurrency again. Pair it with the  Ghost pen  👻  for added privacy and you have the ultimate crypto seed phrase backup solution. (Sold separately)


 Unhackable & 100% Offline 

 80 page Artisan Grade Stone Paper notebook

 Works with any Ballpoint pen type

 Crypto enthusiasts, bitcoin investors & cryptocurrency traders love it!

 Organize seed phrases, private keys and more

 Shieldcrypt paper encryption for maximum security

 Dimensions 3.5" x 5.5" inch Stone paper notebook 
World Wide Shipping

Orders

International orders subject to customs & duties


Stonebook - Reward coupon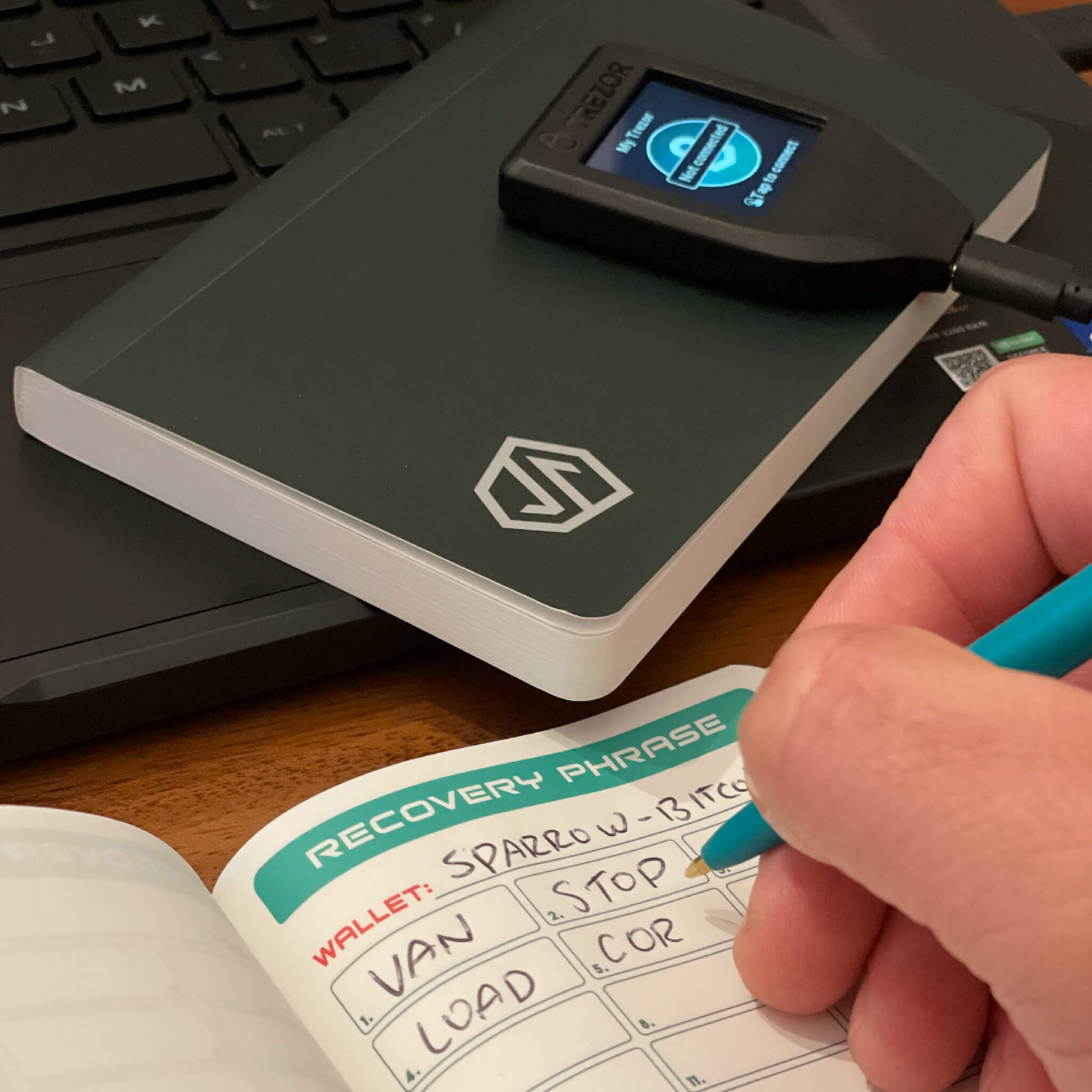 BACKUP 50+ WALLETS
- Seed Phrases
- Private Keys
- Exchange Passwords
- 2FA Backup Codes
- Password Manager Master key
- Personal Identity Information
and more...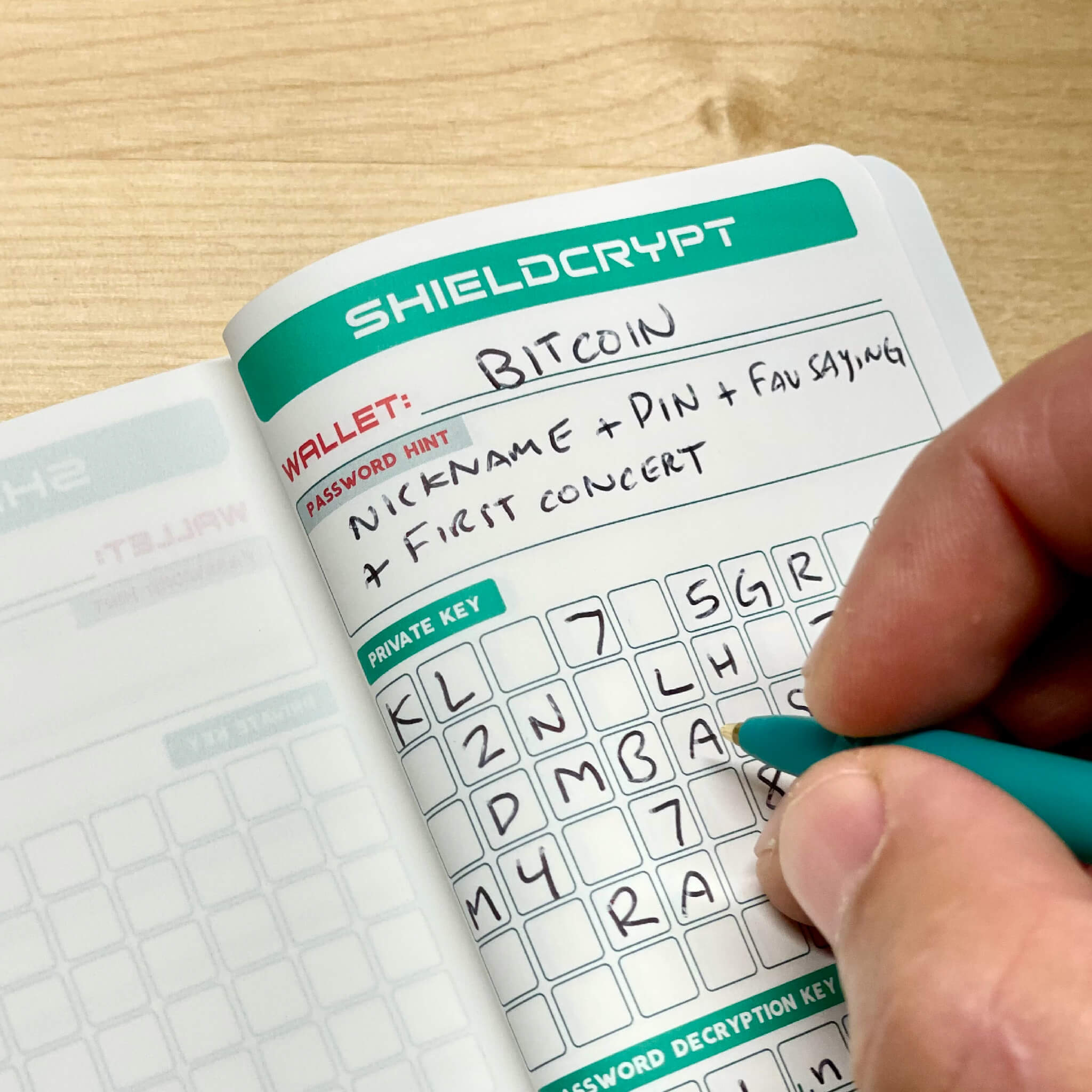 ENCRYPT YOUR PRIVATE KEY
With Shieldcrypt Encryption, your private keys are shielded through the clever masking of password hint questions. This advanced Cipher technique ensures ultimate protection, even if the Stonebook lands into the wrong hands.